Saturday, December 12
I have not been into TV since a long time, but yeah I do catch up with some reality shows mostly Indian Idol or dance shows, and I despise the Big Boss and Borrow child shows.
But this, as they claim, is another reality show I am hooked to.. Its called "Raaz Pichhle Janam Ka" on NDTV Imagine.. Nothing like I believe in re-incarnation or someting or I like the show, but one thing for sure is, it has 100% entertainment value.
I mean, I envy the creativity of the script writers of that show. Yes, like every other reality show, it has got to be scripted. Absolutely. Obviously the name of the suggests- Imagine.
I have seen all the 5 episodes of the show till date. The anchor of the show, nonetheless, Mr. Ravi Kisan (yep, Zindagi jhandwa phir bhi ghamandwa fame) doesnt have any thing to do on the show, his script I believe he has crushed in the mixer and gulped down as he blabbers the same lines everyday without fail just altering the name of the volunteer on the show.
The main character of the show is some famous psychiatrist Dr. Trupti Jain, who claims to hypnotise the volunteer and conduct something called "past life regression" on them and takes them back to the journey of their last birth.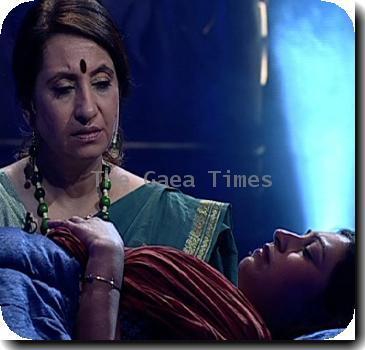 First thing I dont understand is, everyone who has volunteered for the show, how have they been so sure to have lived a past life?
Second, Dr. Trupti Jain can make people see their past lives not like as a story but scene to scene, happening to happening, and can take them to and fro to one moment from another and in no sequence.. Like an album, you can play song no. 12, then song no. 3 and then song no 15- like aything.. Huh!
Third, last night, Mr. Lilliput- the actor was on air, and Dr. Trupti Jain took him to his past two lives. I mean, two? are you sure?
Forth, Shekhar Suman the actor when on air, even during his hypnotism, seemed like he is acting. He was telling the happenings of his past life as if he has already known them and did not even try to pretend that he was under hypnotism.
All the people who come to the show suffer one phobia or the other and the phobia they are suffering is how they died in their past life.
I doubt what exactly is this hypnotism? I believe if these stories arent cooked up by the creators of the show, these have to be the sub conscious of the volunteers.
And on the other side of the thoughts, our Bhagwad Geeta says that we get Human life after passing through 84 lakh lives of being other species. And all these people who have come for this regression have had human lives this recently. Are they trying to prove the Bhagwat Geeta theory wrong?
Anyhow, creativity of the creators of this show is at heights. And I will keep watching it till the time it really pisses me off.. :D